Discover more from Fogplug by Thor Ingham
People, Process and Technology
Citizen Integrator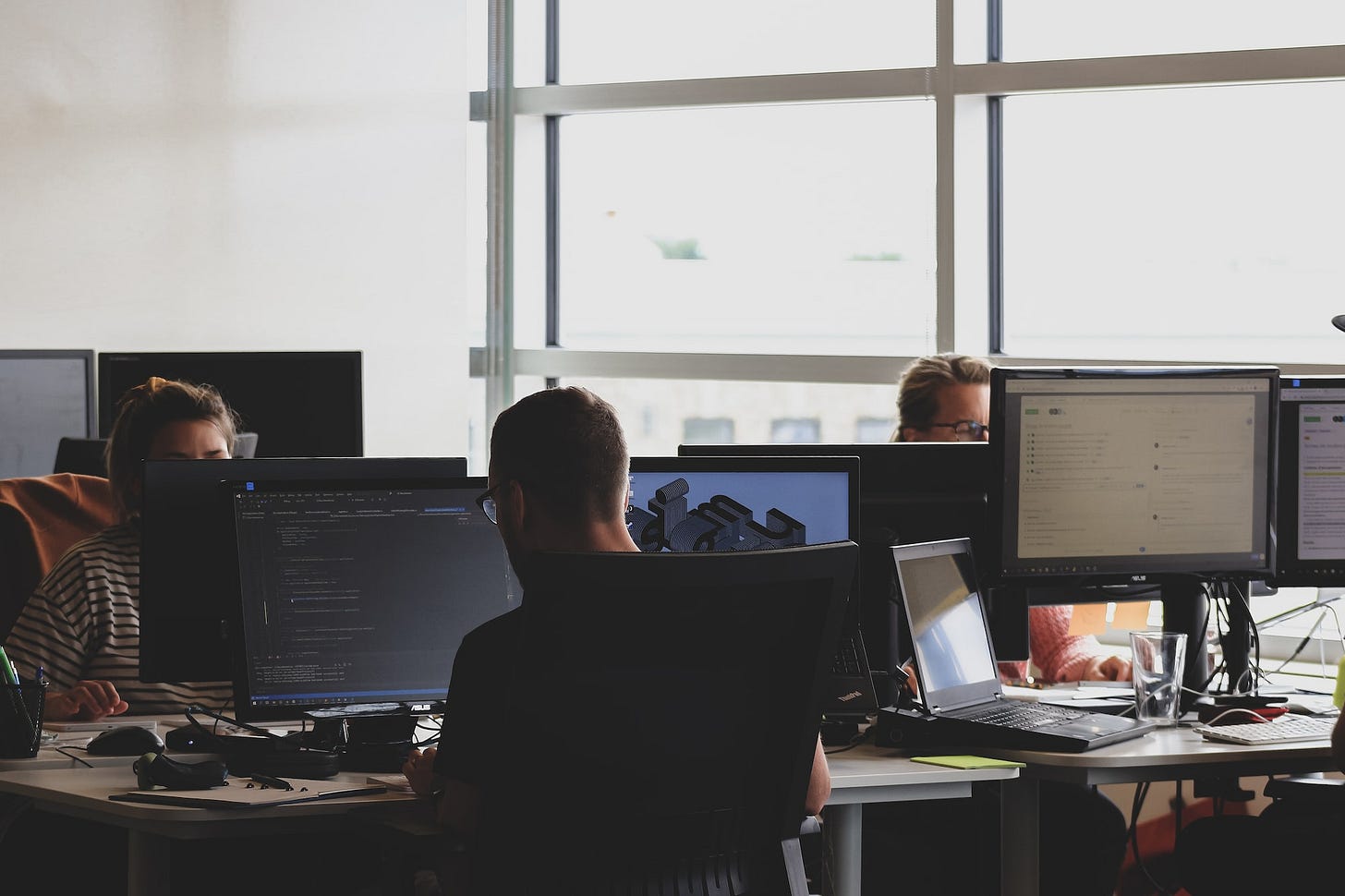 Citizen integrators, there was a time when Gartner predicted that domain experts would build their own integration flows. They would use clicks and not code to orchestrate their own automation needs.
This made me think, what about artificial intelligence, how will the integration space be disrupted?
Let's start by rounding up the integration space so far. I am doing this based on personal experience so I can't do all the tools out there.
Enterprise Integration suites
I have worked in this space since 2004. I will take two vendors as an example here. IBM and Software AG.
IBM has their cloud pak for integration tool. This comes with all the tools needed to connect anything, straight down to a tcp/ip listener if things get really tough. IBM use ESQL to as a means to build integration flows. There are some graphical adapters for mapping certain operations though it's not a citizen integrator tool.
Software AG (SAG) provide webMethods, it also has everything you need. IBM and SAG both compete in the top right hand corner for the API space. weMethods has always had a visual flow editor to create integrations in, and it was and is great. It by no means is a citizen integrator tool, you still need to be more tech savvy than most. It's pretty close though.
I deliberately choose to not recommend tools that are an extension of a companies main revenue stream. For example; SAP with their SAP Integration suite and Salesforce with their MuleSoft platform. This is because I personally believe that a platform that must support multiple ERP and CRM systems in the long run is a safer bet. They have to play well with them all over time. This is not the same as I would not work with the others, I am saying that I would recommend them.
Integration Platform as a Service (iPaaS)
If we move on to what I would call more lightweight integration, or one could say a modern approach. Yes I am thinking of tools typically marketed and sold as Integration Platform as a Service (iPaaS) offerings. These work well if the applications one wants to connect have modern APIs. If they don't then you need an easy way to create your own adapter.
Microsoft have their logic apps, which looks nice, I have seen demos integrating within the Microsoft ecosystem. However I have not tried it myself since my world extends outside Microsoft applications. Like the ERP and CRM reason, having a pure Microsoft tool to me only makes sense if you are heavily into Microsoft for the long run.
So it's back to IBM, they also have an iPaaS, App Connect (without enterprise on the end). Now this tool is something else, it is pretty close to something a non developer can use.
IBM was named #1 in four out of the six use cases in the 2023 Gartner Critical Capabilities for Integration Platform as a Service, Worldwide
https://www.ibm.com/products/app-connect
Let us not forget Software AG they have webMethods.io - this is also a great stab at the citizen space. And if you can't do it with the easy clicky clicky approach it nearly offers the full on premise flow engine.
This year SAG didn't run away with #1, still up there.
Why are they both great? In my opinion because they also work for integration specialists, these are not just toys they are Enterprise toys (cough, tools).
Gartner article:
Source https://www.gartner.com/doc/reprints?id=1-2D0OXD0S&ct=230323&st=sb
Artificial intelligence(AI) and Integration
IBM is leading here in my opinion. They will suggest what fields should be mapped where. And they do this using your data, not the data from all customers but your data. I believe Boomi trains their models on all customer data, correct me if I am wrong, and this isn't something all customer are comfortable with.
I talked about this on my podcast Fogplug.com - I am still not seeing a great AI "thing" for integration.
Where is my integrationGPT - "I would like to synchronize my production orders from the factory in Walez with our ERP system in London (SAP) and also have it reflected in the ERP system in Sweden(I for M3) for Scandinavian orders. At the same time I want you drop each order into the appropriate Kafka topics on the CP4i instance running on Azure in Frankfurt. Once done ask dataGPT to tap the Kafka topics for the datalake and then….."
We can build this using IBM though not via generative AI, yet. Fingers crossed! Until next time, happy integrating.